Every February at least a half of our student body signs up to be in the annual Talent Show. "A Star is Born" was this year's theme, and appropriate to the name, we saw many oscar-winning performances by singers, dancers, musicians, comedians, magicians, and more.
A first grader delighted us with the Dorotea Polka.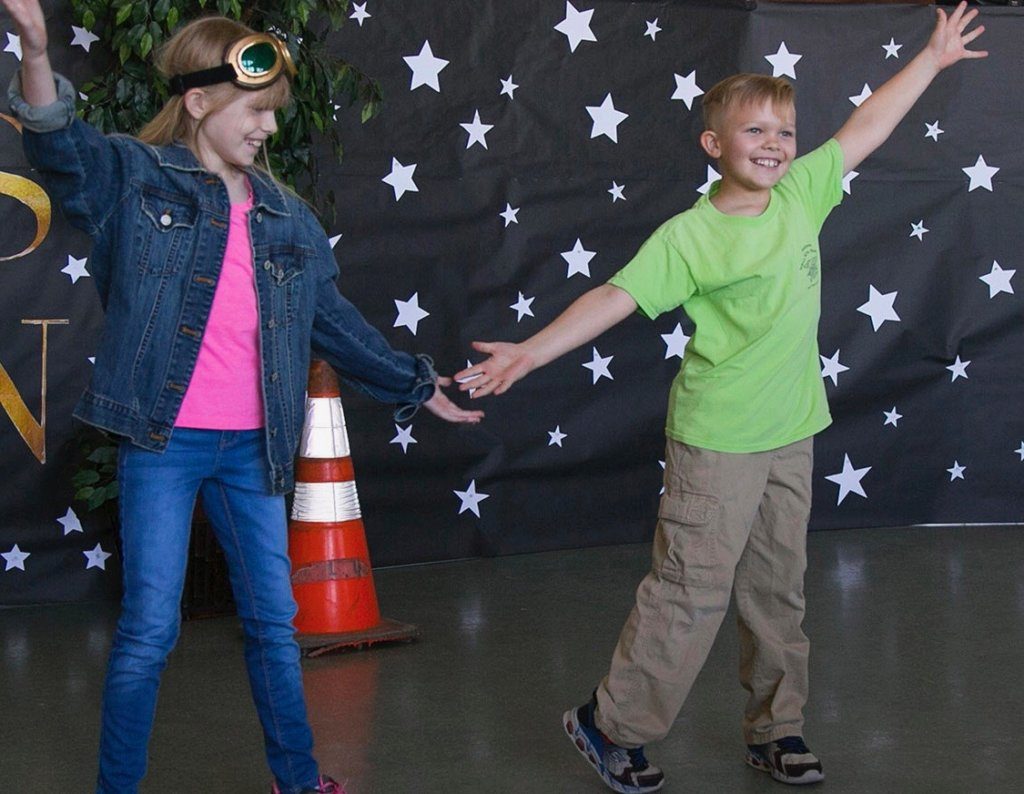 A sister/brother act performed to Beep Beep.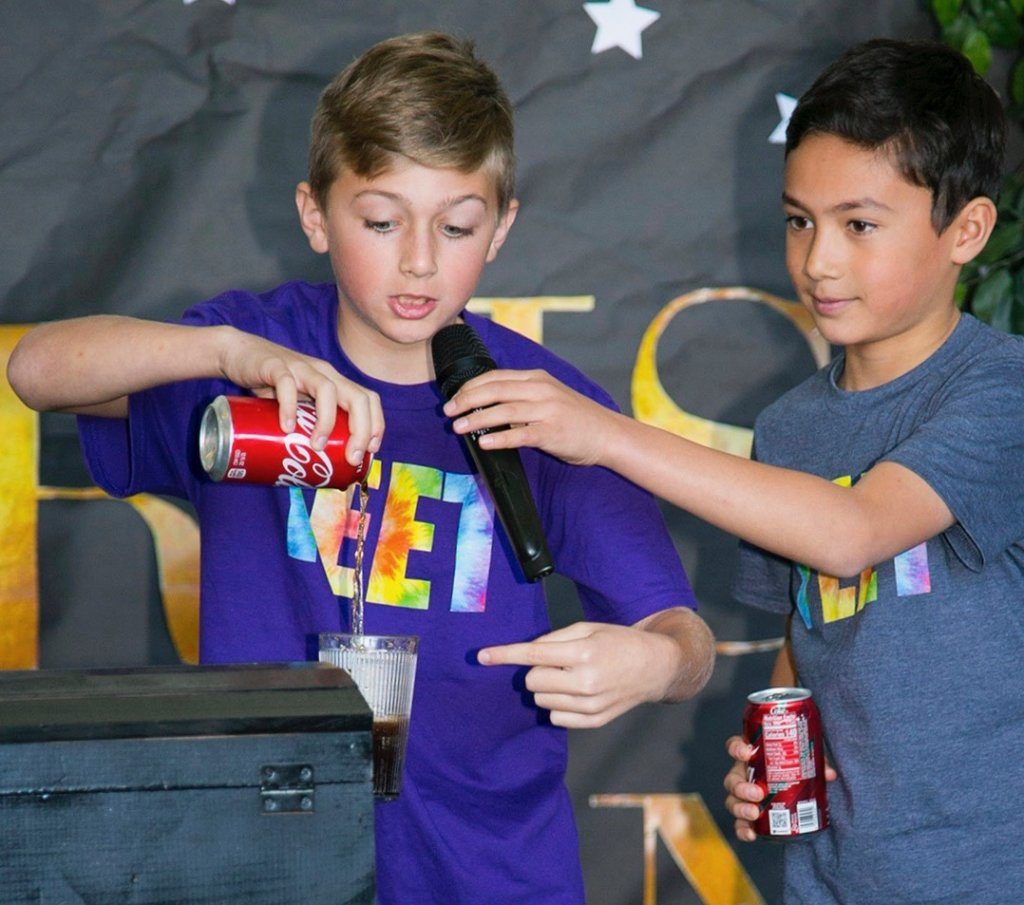 The Yeet Magicians make a glass rise among other fancy tricks.