There are so many ways that you can support the school!
---
The Jog-a-thon is coming on September 28th.
We need parent volunteers to:
Man the water station – Volunteers keep the runners hydrated by handing out water as they circle around the parking lot.
Be a lap counter – Volunteers count laps for each child during the race.
Take pictures –  The yearbook staff can always use help in taking pictures.
Be a sponsor – With a donation, you can help underwrite the cost of the Jog-a-thon t-shirts and/or the Kona Ice Treat provided to all students at the end of the Jog-a-thon.
If interested, please sign up in the school office.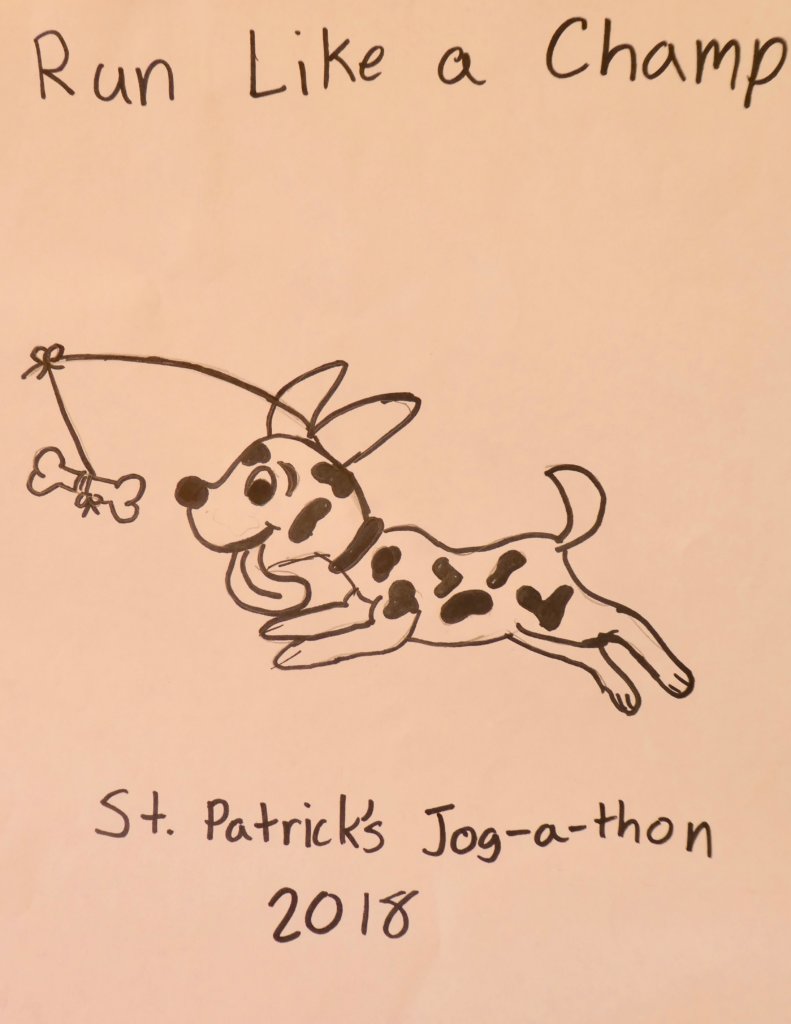 T-shirt Design by fourth grader, Emma Kashyap
PARENT PREPARED LUNCHES
Parent Prepared Lunch:  Several times a year, parent volunteers provide a fun, delicious lunch for all the students in a themed, decorative venue. The above first and sixth grade moms delighted everyone with a Carnival/Circus theme last June.
First Parent Prepared Lunch of the Year – October 25th.   Second grade is hosting a Halloween theme for our first lunch.