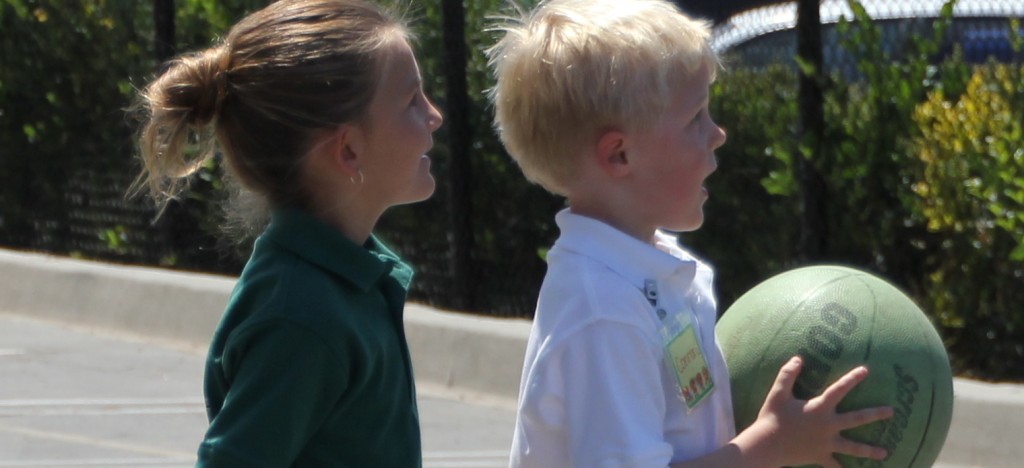 St. Patrick's hosts tours for parents of children who are applying for the next school year.  The weekday tours begin at 9:30 a.m. and typically last an hour.  A brief introduction and orientation of the school are given followed by visits to the classrooms.
On the day of the tour, prospective parents should come to the school office to check in.  The tours are held rain or shine and involve moving between buildings and different play areas.  Visitors should wear comfortable shoes and dress for weather.
Open House
At our Open House on February 3, 2018, from 10 a.m. to 12 noon, you will have an opportunity to speak with the teachers, visit with past and present parents, and meet a few of our student representatives. Contact us at 805-497-1416 if you are interested in finding out more about our annual Open House or making an appointment for a school tour.
Admission Tour Schedule:
Regular admission tours take place each month.  Tours begin at 9:30 a.m.  See schedule below.  If you are interested in scheduling a private tour, please call the school office to arrange a different day and time for your visit.  Our number is 805-497-1416.
Tour Schedule:
          January 11, 2018                                    January 25, 2018
           February 8, 2018                                   February 22, 2018
           March 8, 2018                                        March 22, 2018